The Eames Lounge Chair and Ottoman are one of the most famous mid-century modern pieces and a true iconic duo. This iconic design can be found in popular films, television shows, businesses and thousands of residences across the globe.
Here are 12 fun facts that we love about the timeless design.
1) The Calligraphy for the first Eames Office graphic of the Lounge Chair. was done by Sister Corita Kent, an artist and friend of Charles and Ray Eames. It showed the design of the pieces in an exploded view.
2) The piece's design has stayed consistent throughout its many years of production. No matter when owners purchased their chairs, they are still able to find authentic replacement parts from Herman Miller.
3) Over 20 major museums throughout the United States and Europe have a permanent collection showing the design of this iconic duo.
4) The Eames Lounge Chair and Ottoman is the first and only chair to be introduced to a national audience on primetime TV. Since the design was so admired, Arlene Francis introduced it on her Home Show.
5) During the first ten years of production, Herman Miller offered the chair in leather, fabric, or Naugahyde. Charles and Ray Eames insisted the company recommended the premium leather sourced from Scotland in the catalog.
6) The distinctive five-blade base of the 670/671, was originally designed by the Eames Office as a Contract Table base.
7) The cushions of the Eames Lounge Chair and Ottoman are not only symmetrical but also interchangeable.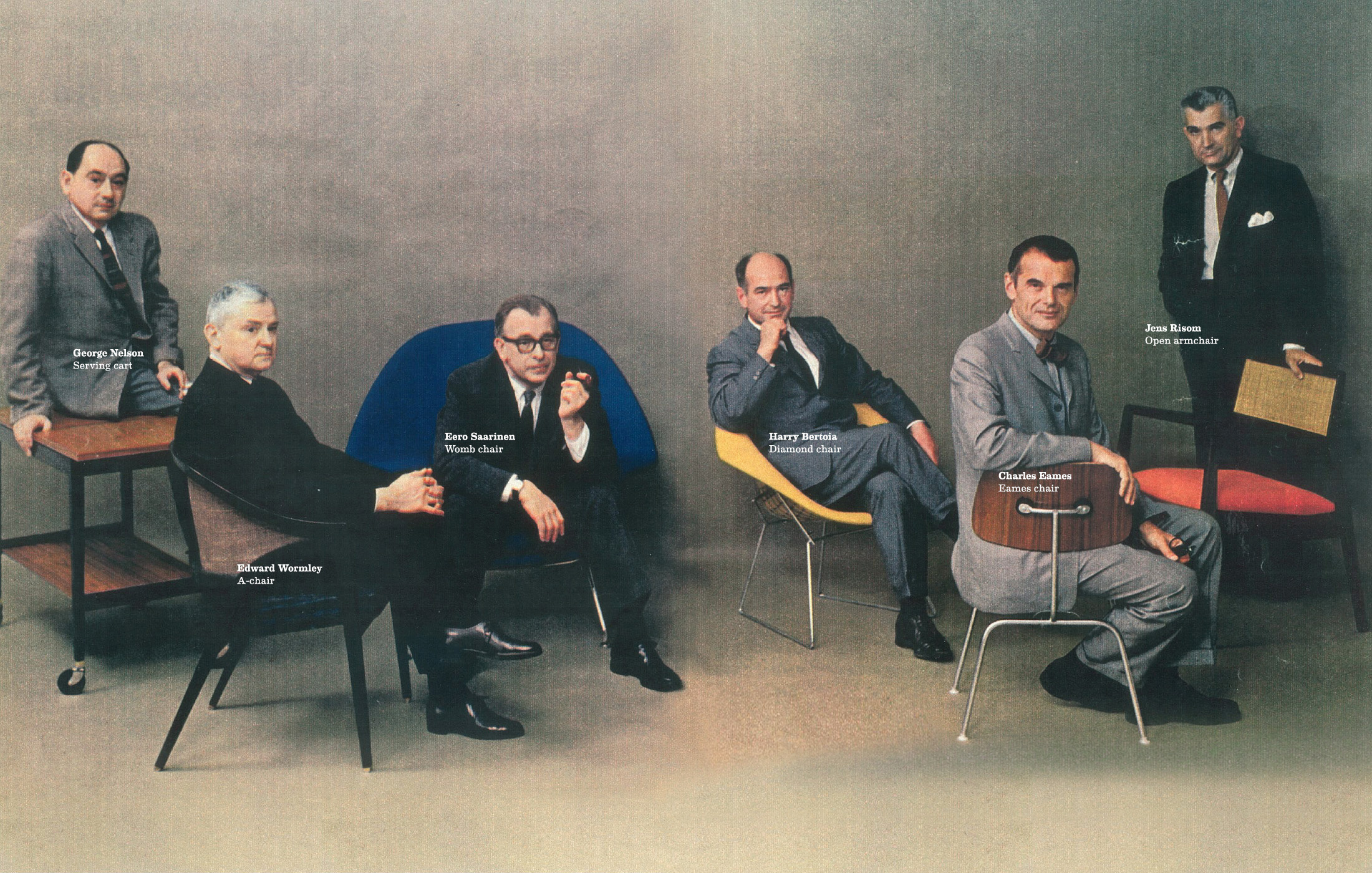 8) In a 1961 Playboy article featuring contemporary designers the masters of midcentury design — Eero Saarinen, Harry Bertoia, Charles Eames, Edward Wormley, George Nelson, and Jens Risom. John Anderson, who wrote the article, stated that the Eames Lounge Chair "sank the sitter into a voluptuous luxury that few mortals since Nero have known."
9) Charles invited film producer Julian Blaustein to come to the Office and read scripts while testing the Lounge Chair. After a short break, Charles returned to find that his friend had fallen asleep. Blaustein was embarrassed, but Charles was pleased.
10) The design duo wanted the 670/671 to have "the warm receptive look of a well-used first baseman's mitt."