Here in Manhattan Home Design, we take pride in our product line. We keep it updated with quality replicas and original designs in a wide variety of styles. 
No matter your budget, you're sure to find what you're looking for. Our goal has always been to provide quality furniture to everyone who desires it. 
Here are some of our personal favorites, and best selling Mid-century Modern items. All of them beautiful, well made, and a no-brainer when it comes to price!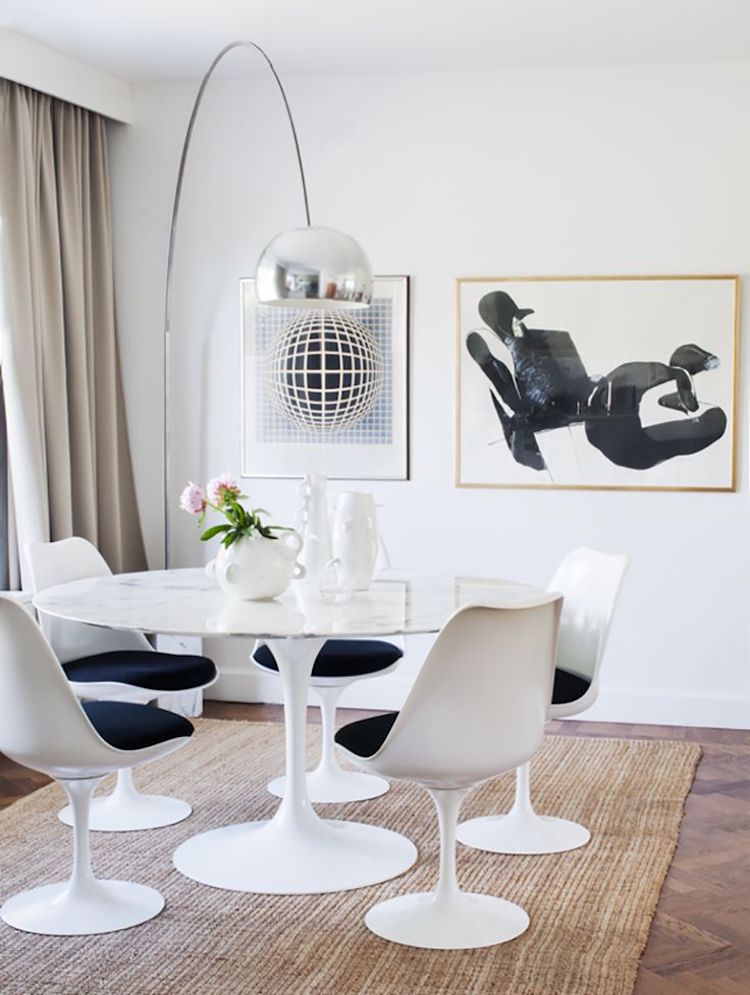 Flower End Side Table in White
Similar to the original Saarinen table but lighter and more casual. The Flower dining table is elegant, durable, and sleek. It counts with an inner molded cast aluminum frame that supports a reinforced molded fiberglass frame. 
The fiberglass is painted in a lacquered polished white finish that will not chip, fade, or scratch easily. For the price, you're getting a robust table that will last you for decades, and an aesthetic affordable icon.
Available in black and white, the Arch Lamp follows the original Arco Lamp design by Achille Castiglioni but with a more contemporary style. 
The marble base is rounded and lighter, and can still fully support the arch. The shade and tube are made of polished chrome and feature adjustable height.
This is an excellent lamp to purchase when you're looking to create an intimate space in their living rooms.

Classic Lounge Chair & Ottoman Black (Vitra Style)
Our Lounge Chair & Ottoman is an exceptional replica of the creation by the Eames Couple. Using the original Vitra model, our Lounge Chair & Ottoman is an almost exact copy of the original. 
With quality leathers and wooden veneers of your choice, our mid-century chair is like no other on the market.
The Womb Chair & Ottoman Replica is our faithful representation of Eero Saarinen's creation for the mid-century and modernist furniture design movement in America.
Our Womb Chair and Ottoman feature carefully shaped fiberglass frames and high-density memory foam moldings wrapped in premium wool upholstery.
True to the original design we use the same high-quality materials and craftsmanship as Saarinen himself.
This sofa will become your new favorite lounging spot. Adding depth to your sitting decor with buttons that create an eye-catching appeal and four rubber wood legs that frame and supply a solid base to the comfortable upholstered material.
This timeless set features an upholstered frame and a mid-century modern silhouette. This sofa is a testimony of Scandinavian design and impeccable craftsmanship. A solid hardwood frame creates a comfortable experience while maintaining clean and modern lines. This set's comfortable cushions are supported by a matrix webbing system, which is a more stable option than traditional springs.