Some people are shoes and handbags kind others prefer clothes and hair. Here in Manhattan Home Design, our favorite talking subjects are tables and chairs. That's why today we want to talk about good-looking, comfortable chairs that will make a statement in any room in your home. 
Being daring and bold might not be your cup of tea, but when it comes to a chair, you know you can give it a shot. You can throw one or two attractive chairs in a room and notice how they'll liven up the room and define the mood. Here are some great examples you can use!
1. Going bold with a pattern. The Ginger Rocker Armchair will add a splash of color to any room in your home. This armchair is comfortable and stylish and will ease out the seriousness in any room.
2. Stay neutral, modern, and classic. The Eames Lounge Chair designed by Charles and Ray Eames is like a well worn first baseball mitt. Created in the late '50s, it became an instant classic. When in doubt, place a Lounge Chair in your room.
3. Go big with color and form. The Raven Corner Chair is perfect if you are going to experiment with a bold shape and color. Let everyone that comes over know that no wallflowers live in your home by contrasting bright colors with crisp white surroundings for a modern, fresh-feeling aesthetic.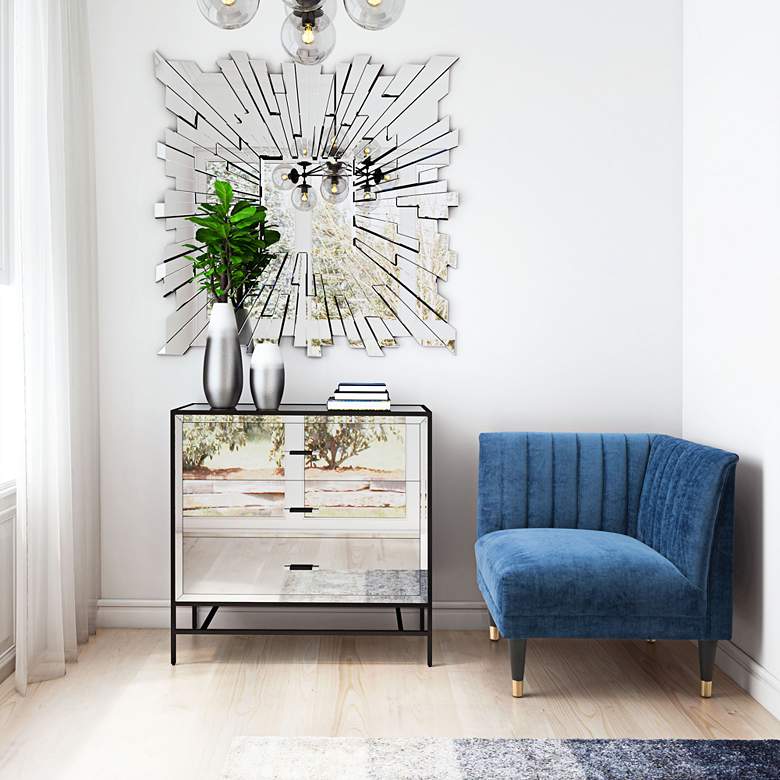 4. Fancy show chair. Use the unexpected to convey your lighter side. A neutral room of white and grays can reveal its playful side with a bright pink Saarinen Womb Chair and Ottoman. Surely no one will see this one coming!
5. Go light, airy, and organic.  The Gravitas Upholstered Vinyl Lounge Chair is a grand look for the color shy. This chair makes an impression, beckoning for casual moments that exude progress.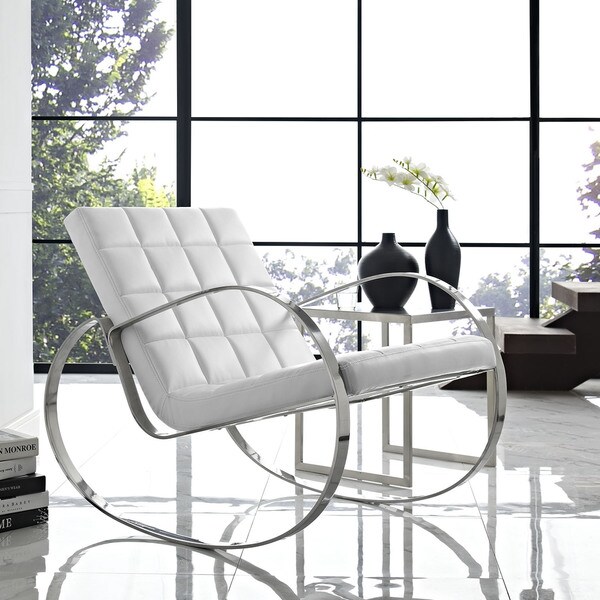 6. One of each. Can't decide on just one color? Then don't! The best part about choosing your furniture is that you make the rules. Give your dining room table some fun with a color roundup with our Aegis Dining Armchair.
7. Freshen up a classic with paint. Paint your wing chair a sassy blue, with complementary fabric. When your furniture is feeling too stuffy, it's always a good idea to give it a new paint job.
8. Cause a stir with bright colors. Red is especially powerful in causing a commotion. If you want to be provocative with a chair, use red. This color is especially fun in a dining room, where it is said to enhance appetite. Try this color with our Entangled Dining Armchair.

We want to know! Which one of these chairs would you like to see in your home? What room would you place them in?