When you're looking for inspiration for your home, it can seem that the ideas you find only work in large rooms. If your rooms aren't as nicely proportioned as the ones you find online, this can lead to frustration.
The truth is, you hardly notice a room is awkwardly shaped when it is well designed. Here are some tips for dealing with a long, narrow room -a common type of awkward space.
The main challenge with a long, thin living space is making the room feel welcoming, inviting and free-flowing. You want to avoid the room looking too static or formal, and that your seating area doesn't feel too far away from the TV and other necessities. 
The biggest challenge is not to feel obliged to push everything against the walls, because you will only emphasize the narrow shape and corners making the space will feel tight and cramped instead of open and light.
Add some color. Areas of color in rooms like these will draw the eye to certain points around the room and help break up the space.
Maximize space with style. We suggest you make a feature of details that will maximize the feeling of space in a narrow room.
Space-saving solutions like small shelves and hanging pendant lights can help make the most of the available space, and also create an interesting focal point
Focus on lighting. In a long, thin living area, it's best to place seating areas near the main natural light source. Doing so has an influence on how you design the rest of the room and encourages a relaxed arrangement of other furniture. Position your armchairs away from the wall as to make the space seem much wider.
Take the textural route. Introduce texture into a thin room, create layers and warmth that will allow your senses to be met with an arrangement of smooth, rough, and shiny surfaces, instead of lonely corners. Remember the bed is the focal point of any bedroom, placing a bed at the end of a narrow space plays up the room's shape in a stylish way. Mirrors will also help the space to feel wider.
Distract the eye. If you want to take the focus off the shape of the room and direct it onto the more interesting objects, use pattern, texture, and color on occasional chairs, cushions, lampshades, and art and also carefully positioned wallpaper.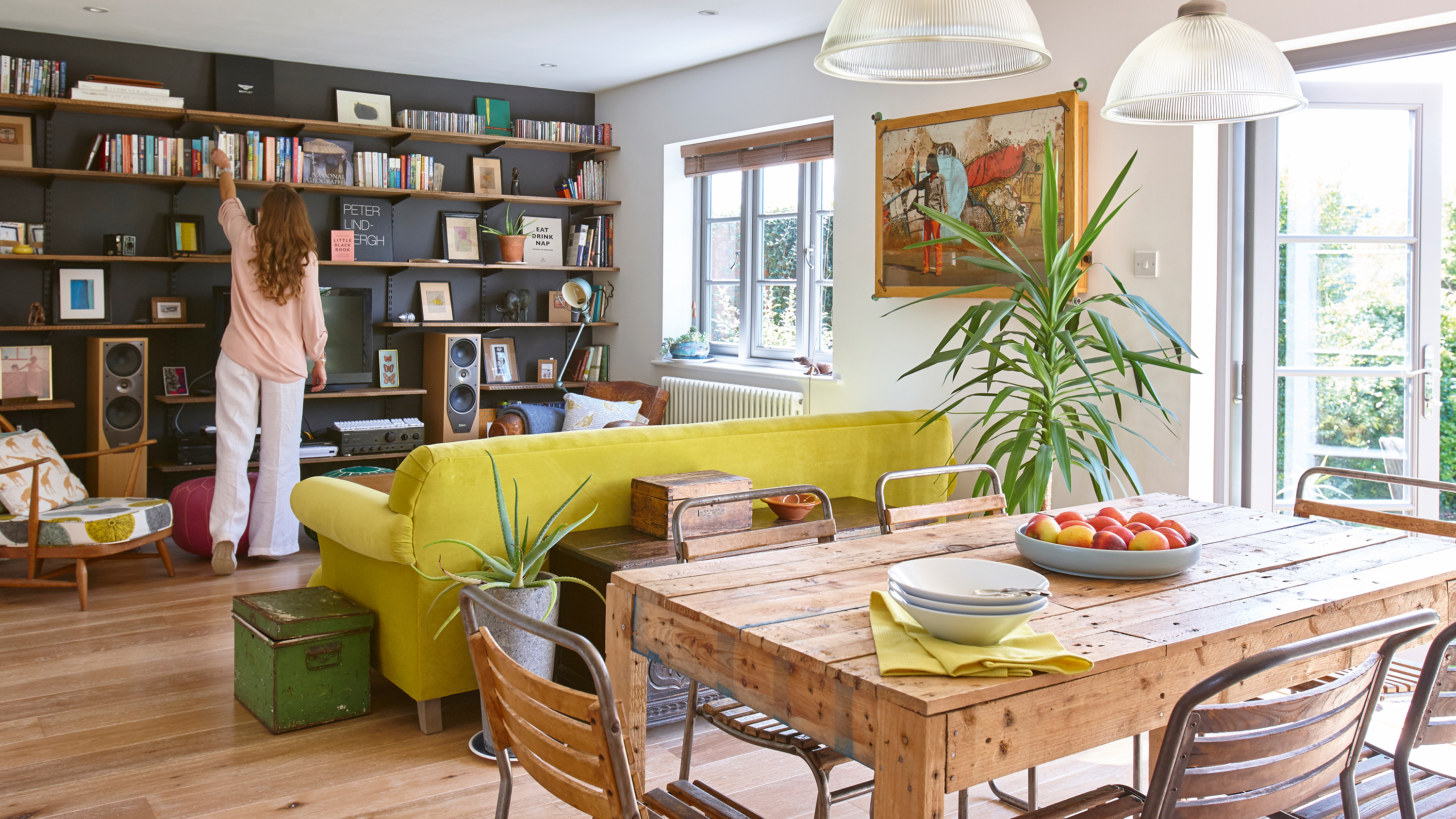 Section it off. Breaking a long room into sections is best done through furniture arrangements. Console tables are useful when placed at the back of a sofa. It's best to start by looking at the size of your furniture. With slimmer sofas and other scaled-down pieces that will fit well in the space, it's much easier to create different sections.
Open up. In a narrow bedroom, choose colors that make the space feel wider and brighter. Be mindful of the space as a whole make sure one end doesn't get neglected or feel darker than the other. By using warm, light grays, off-whites, and whites you instantly create a brighter, more open space.
What do you think about these tips? Would you like to know about more ways to decorate and arrange your rooms to look like the ones you find when searching for inspiration? Stay tuned for another article where we'll have even more great tips for you and your home!