"Find a sunny spot and relax in the warmth" — every cat to have existed. How could you possibly disagree? The feline life is the perfect way to soak up the summer and take in all the available warmth for the rest of the year. Autumn is just around the corner, so it's time to soak up these last summer days.
Don't despair yet we still have a couple more days before the temperatures start to dip and the leaves to fall. Let's learn a little something from the midcentury loving cats and take in the last summer days right meow — I mean, now.
Lounging in the Home
This sun-loving cat knows the key blissfulness: windows. All these windows along the walls sure do optimize the intake.
We can't help but wonder if this owner was inspired by his cats to buy a Womb Chair that would camouflage him during naps? We think that's exactly what happened.
Paw-fection. That's all this cat is thinking while on his Barcelona Chair.
There is no doubt that this cat is purring as the sun streams in and hits just the right spot on this tulip chair.
Think about what to have for dinner in the middle of the room, as the sun rays stream in.
Even if hardwood floors aren't your style, a comfy Eames Lounge Chair probably is. You'll have the perfect place to catch a few zzzs, especially when it's close to the window.
Sometimes it's all about finding the right place to sit. What some consider comfort is a whole other story, whether it's the Eames Lounge Chair or Coat Replica, you do you.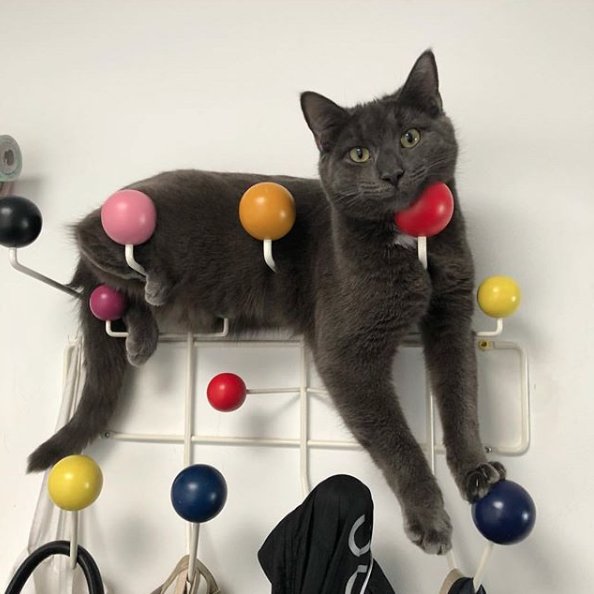 The most important part of napping is the ideal spot, and for this cat, it's the Eames Molded Chair.
This cat has claimed the Rocky Armchair as their own. Smart thinking.